Computing
'Using computational thinking and creativity to understand and change the world'
Subject Lead : Mr Clark
National curriculum in England: computing programmes of study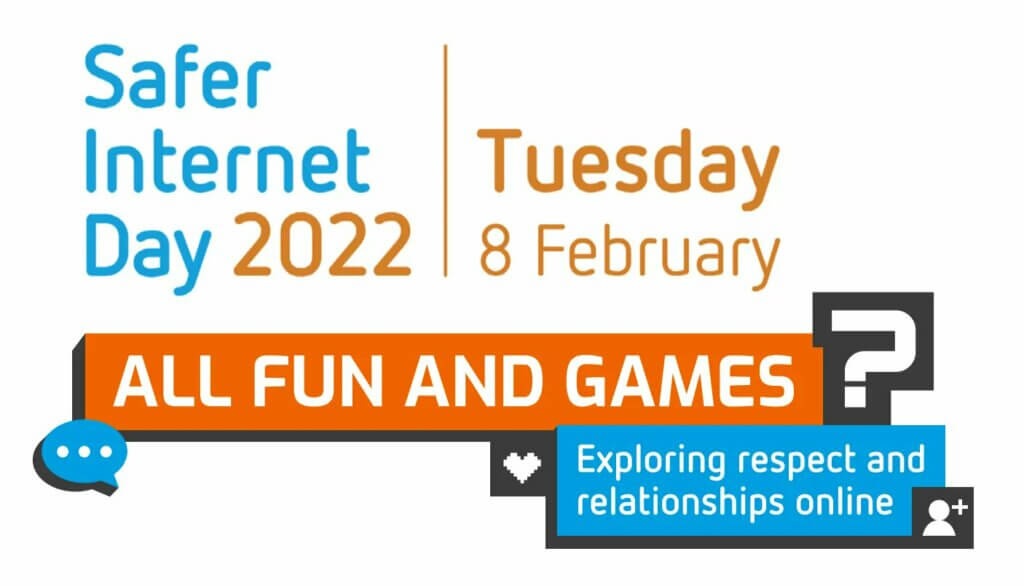 February 8th was 'Safer Internet Day'.  At Fairburn all children completed activities focussed on being respectful to others on line, and staying safe.
Particular thanks go to Delta and Maisie in Year 6 for producing this fab stop motion animation…
What is your child learning in computing at the moment?
Year 6 have been using a technical drawing package to design a house…
Year 4 have been manipulating images using Paint.net
Year 3 have been learning how to create their own Stop Motion Animation
Year 2 have been creating music online…
Year 1 have been learning how to use a graphics package to produce electronic art…
Early Years – computers and technology are also used in Early Years…
Computing Club!  3pm-4pm Thursdays.  This term we will be looking at stop motion animation and coding in minecraft…
Intent: 
At Fairburn View Primary School we see it as our moral imperative for all children, regardless of background, to achieve their very best. Our aim is to provide an excellent education for all our students; an education which brings out the best in all of them and prepares them for success in life.
Our Computing curriculum is designed to provide children with the core knowledge they need for success in education and later life, to maximise their cognitive development, to develop the whole person and the talents of the individual and to allow all children to become active and self-sufficient citizens. It is also our ethos that we develop the social and emotional wellbeing of 'all' our children, with a resilient 'we can, and we will' attitude.
The Computing curriculum at Fairburn View Primary School aims to prepare children in understanding the world around them and prepare them for the next stage of their education. We want our pupils to be able to operate in the 21st century workplace and we want them to know the career opportunities that will be open to them if they study computing. We want children to become autonomous, independent users of computing technologies, gaining confidence and enjoyment from their activities. We want our pupils to be well-rounded members of society with strong morals, emotional intelligence and integrity. The four key drivers for our curriculum are:
Entitlement, Vocabulary and Cultural Literacy, Subject-Based, Subject Content.
In addition to the school's main drivers, the Computing curriculum aims to:
Uphold the quality in teaching expectations that are found in core lessons
Deliver a broad Computing curriculum with a range of activities
Give children a sound knowledge of the curriculum
Deliver lessons which motivate and inspire children
Deliver lessons which allow children to flourish, where they may not in other subjects.
Allow children to be creative and imaginative
At Fairburn, we endeavour to achieve these aims alongside our own school ethos and values.
Implementation 
At Fairburn View, computing is taught in discreet computing lessons but the use of technology is encouraged to support learning across all curriculum areas. We use The NCCE Computing Curriculum scheme of work to cover the four areas of the Computing National Curriculum across each year group: Computing Systems and Networks; Creating Media; Data and Information; and Programming.
Every lesson in our scheme has been individually planned so that it can be effectively taught using the infrastructure we have in place at school and so that it can meet the needs of all our pupils. Our scheme has been closely referenced against the 2014 National Curriculum attainment targets in order to ensure progression and coverage.  Having discrete lessons means that the children are able to develop depth in their knowledge and skills over the duration of each of their computing topics. Where appropriate, meaningful links will be made between the computing curriculum at the wider curriculum. In computing lessons, the children will use either iPads or laptops in order to access a range of apps and software.
Online safety is taught regularly at an age appropriate level and forms the basis of all Computing learning. Children are also taught about vocabulary linked to computing and key skills for life including touch typing.
Impact 
Through the development of our curriculum, we have motivated and curious learners who enjoy and feel passionate about their learning.  
In order to show that we have accomplished our aims, by the end of KS2, pupils at Fairburn View should:  
Be enthusiastic and confident in their approach towards Computing. 

Have a secure understanding of the potential dangers that can be found online and be aware of the steps to prevent these. 

Be able to create and evaluate a project of their own.  

Understand how to apply formulas to a range of data. 

Transition to KS3 with a desire to continue learning and understanding more about Computing.

| Name | Downloads | Last Modified |
| --- | --- | --- |
| Name | Downloads | Last Modified |
| | 63 downloads | 04-11-2021 8:55 |
| | 63 downloads | 10-03-2022 11:03 |
| | 66 downloads | 04-11-2021 8:55 |